Treat Tribe Rewards

Enjoy our treats? Then earn points and get free treats when you Shop, Refer, Follow, and much more!
How It Works


Refer a Friend
Give 50dhs and Get 50dhs
Do you know someone who would love our treats? loyalty members will receive a 50dhs voucher for every friend that uses your referral code on their first order of 100 dhs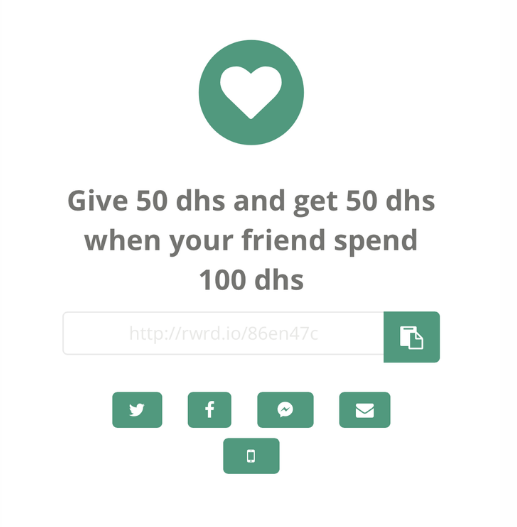 How to Refer a Friend?
Step 1
Click on "Earn Rewards " at the bottom right corner, if you don't have an account with us please create one or alternatively login to your existing account, then click "Refer Friends"
Step 2
Enter your friends email by clicking the mail icon and your friend will receive their unique link
Step 3
Once your friend clicks the link, they just need to enter their email and they will receive their unique code and will be ready to shop!
Step 4
Once your friend spends a minimum of 100 dhs they will get 50 dhs off and you will get 50 dhs credit and that's it!
Note
If your friend has an IOS device and encounters an error when they are trying to receive their code, please switch to a browser like chrome or they need to turn off the "Hide IP address" option in your Safari privacy settings, then click the referral link again.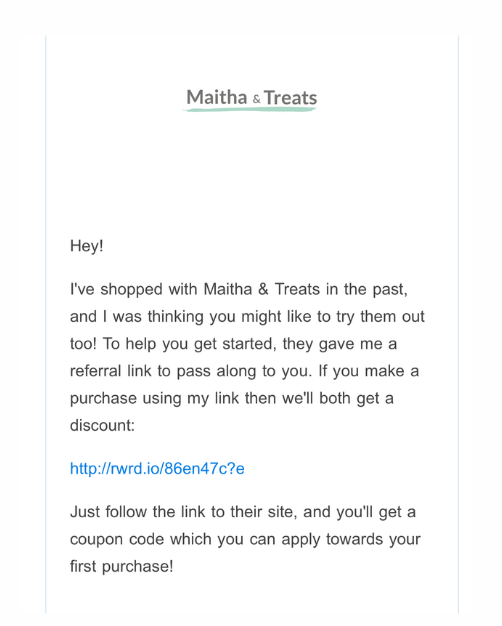 }